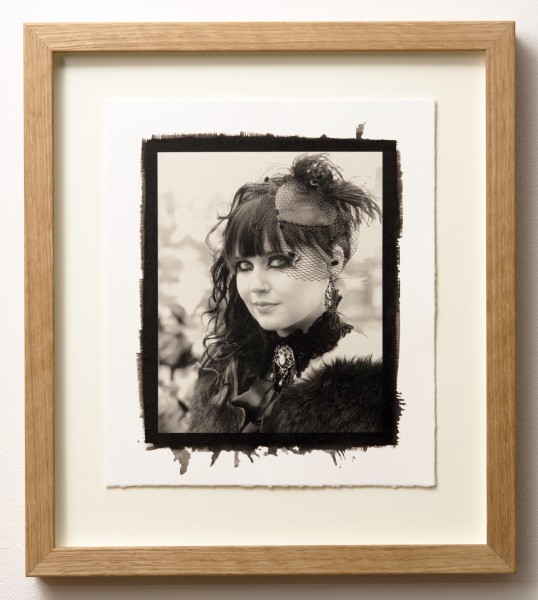 A platinum portrait can become a family treasure passed on from generation to generation.
Portraits in Platinum
I am very happy to receive enquiries regarding platinum portraits
The Platinum process produces beautiful black and white photographs which are the longest lasting of all photographic prints. I use only the very best archive quality materials and hard wood frames. My aim is to produce a beautifully crafted picture that will be treasured for many years.
A Portrait and not just a photograph
I aim to capture something of the essence of the person in my portraits, so I start by simply talking to you about what you would like the final image to be. We will discuss the style and mood of the portrait and where you would like to have the photographs taken. This could be at your home, on location or in the studio. I will show you some framed platinum prints, so you can see the quality and style of my work. This first consultation is free and if you wanted to continue with the commission then we can book a shoot.
During a shoot I like the whole process to be as relaxed and pleasant as possible. It usually takes two to three hours to get a good selection of images that I can work with, but we can take as much time as is needed. The price of a shoot is £200 even if it takes all day.
About a week after the shoot I will have prepared a selection of images for you to see. These will be processed on the computer so they look as close to the final platinum prints as they can. You are under no obligation to continue at this stage but assuming you like the pictures, then you can choose one or more images that you would like to have made into a platinum print. You can also pick the size and mounting style of the final framed picture.
Each framed picture costs from £500 to £800 depending on the size and framing style. Within two weeks I will have hand printed and framed your platinum photograph. If you are not completely happy with the picture then you do not have to buy it. I want every one of my clients to be totally happy with their pictures as my reputation depends on it. All my platinum photographs come with a certificate of authenticity, which is signed and dated by myself.